Miss Simone - Missing in action 
In August, Haxx's lead vocals were ready. He's backing vocals were ready. Hanna was in school. 
The band was not in a hurry; covid had postponed all plans to the unforeseeable future.  
While Hanna was finishing concluding her master studies, the rest of the band made polishing touches, , added acoustic guitars, re-recorded a few guitar solos and some other small things like effect bass. 
"Hiili either cuts it, or dials it to 11, haha! I don't care anymore!" - Haxx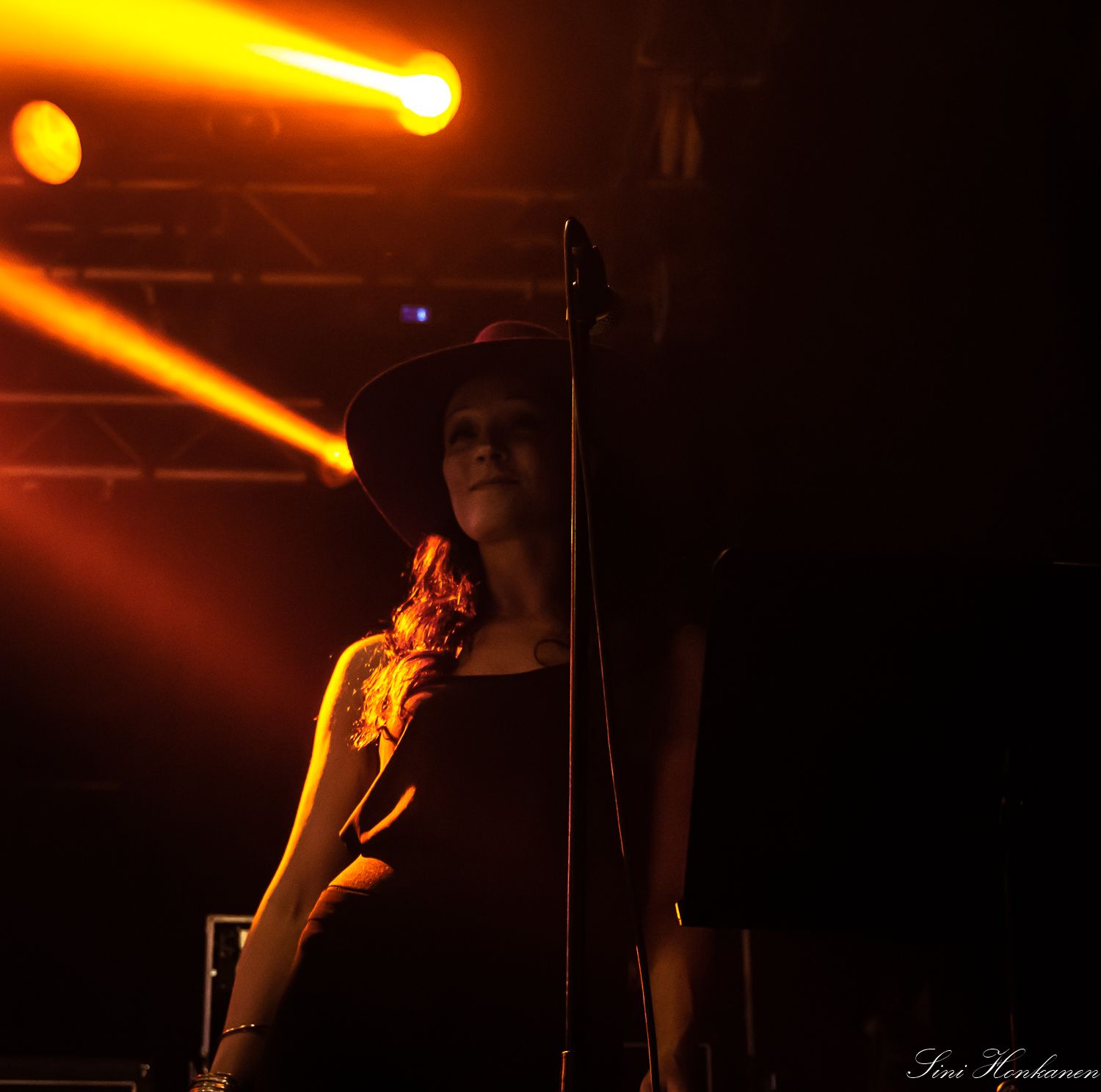 Hanna let loose her inner empress 19th of September. She sang like an angel who's been around the block a few times more than it was allowed.  
"Recording with Hanna causes goose bumps, weak knees.. can't think, can't talk.. sudden clumsiness, shallow breathing. I think that voice should be a prescription drug only." - Haxx  
Hanna did it again on November 14th. The album's last recorded line was Hanna's. 
"I have no idea what I've done right to get to land in this nightmare with these guys. All of the held back sexual, aggressive aggression, and, you name it, forbidden emotions are suddenly expressed and saved in the tracks of this album! Recording with Haxx was like a safe haven of rock'n'roll. What can I say? Ease of mind, you're welcome. Can't wait to get on the tour bus again!" - Hanna 
Haxx uploaded tracks to Hiili for mixing on November 18th.  
"If you want this lifestyle, this High Life, it's there waiting for you, if you are willing to pay the price. 
Most aren't but don't worry; National Nightmare went the extra mile for rock'n'roll. For you. " 
- Haxx 
National Nightmare's new album High Life is coming!