Bass odyssey 
Spring 2020 was awful. Everybody was tired and nervous. The world was ending, people were hoarding toilet paper, tuna, and noodles. WTF? 
Anyways, overdubs for stringed instruments started (fourth time recording these songs) in Hawaji studio, and Haxx was back in the engineers and producers chair. 
The band had followed Hiili's instructions and suggestions during pre-production and drum tracking. Now with the overdubs, it was the band's time to work, play and enjoy this superbly pre-produced material.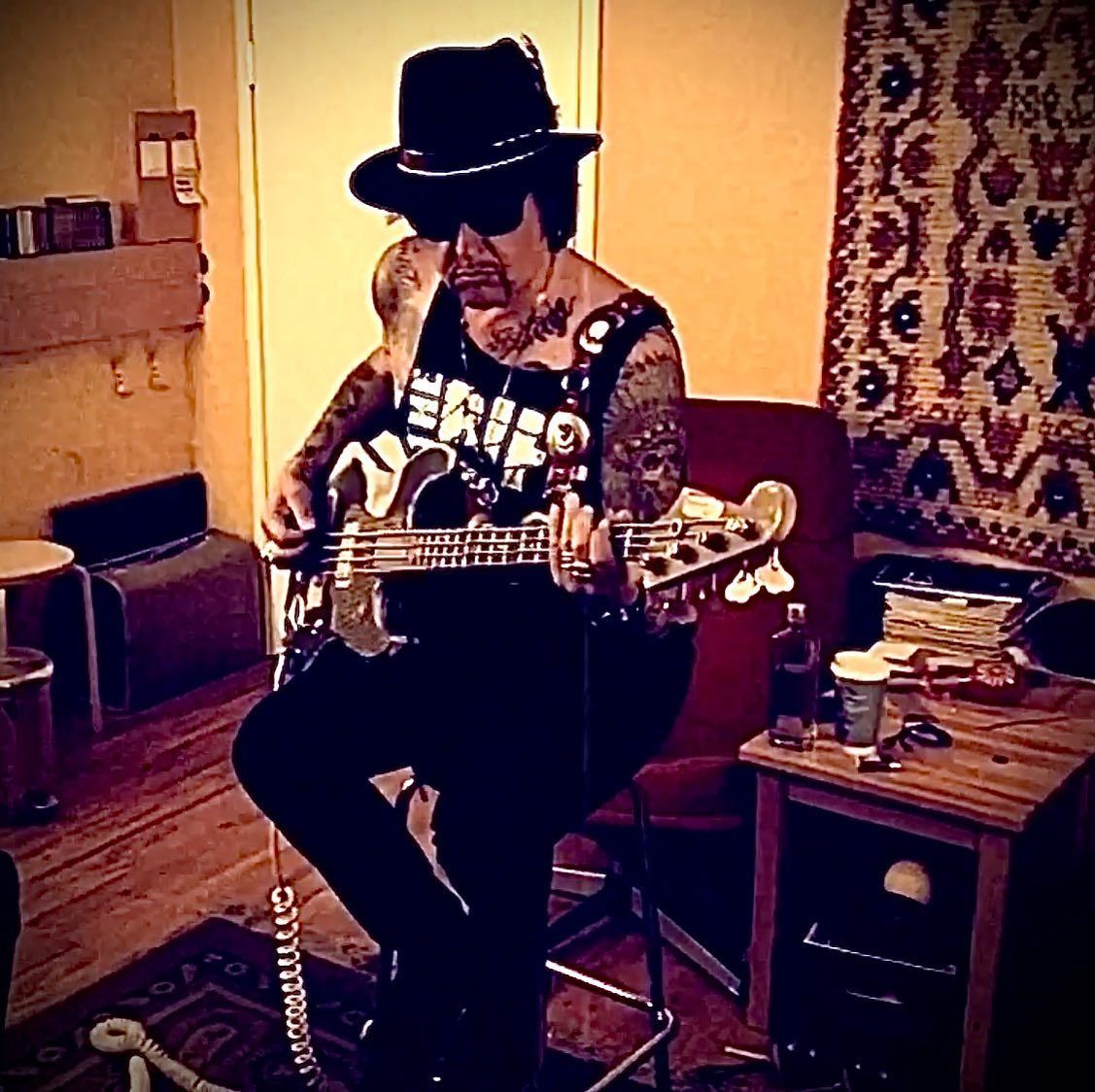 "Late April, we recorded four bass tracks, and we found out the next day that they were not in tune. Everyone felt like world class professionals. All 1313 years of experience in the same room." - Haxx 

Bass guitar went to maintenance, and Mela continued the sessions with guitars. 
Bass came back, and Jimi recorded almost all the bass tracks for the album in just a few days until Haxx noticed that few notes in scale were not in tune. He could not fix it on the computer; Bass had two misaligned frets. Galaxy class professionals. 
"I had this 'hard to describe uneasy feeling'. Band was tight, playing was great, but something was off. Finally, I took that bass and tested every fret with a tuner. That bass was very close to complete annihilation." - Haxx 
It was a hard moment. Days of work that were hard to schedule into the end of the world circumstances and restrictions. Bummer.  
A break for coffee, cigarettes, cigar, beer was needed.  
Thinking. Pondering. Cooling down. 
  
Band hopped in Jimi's Mercedes and drove to pick up Haxx's Precision bass, which ended up being the bass instrument for the whole album.