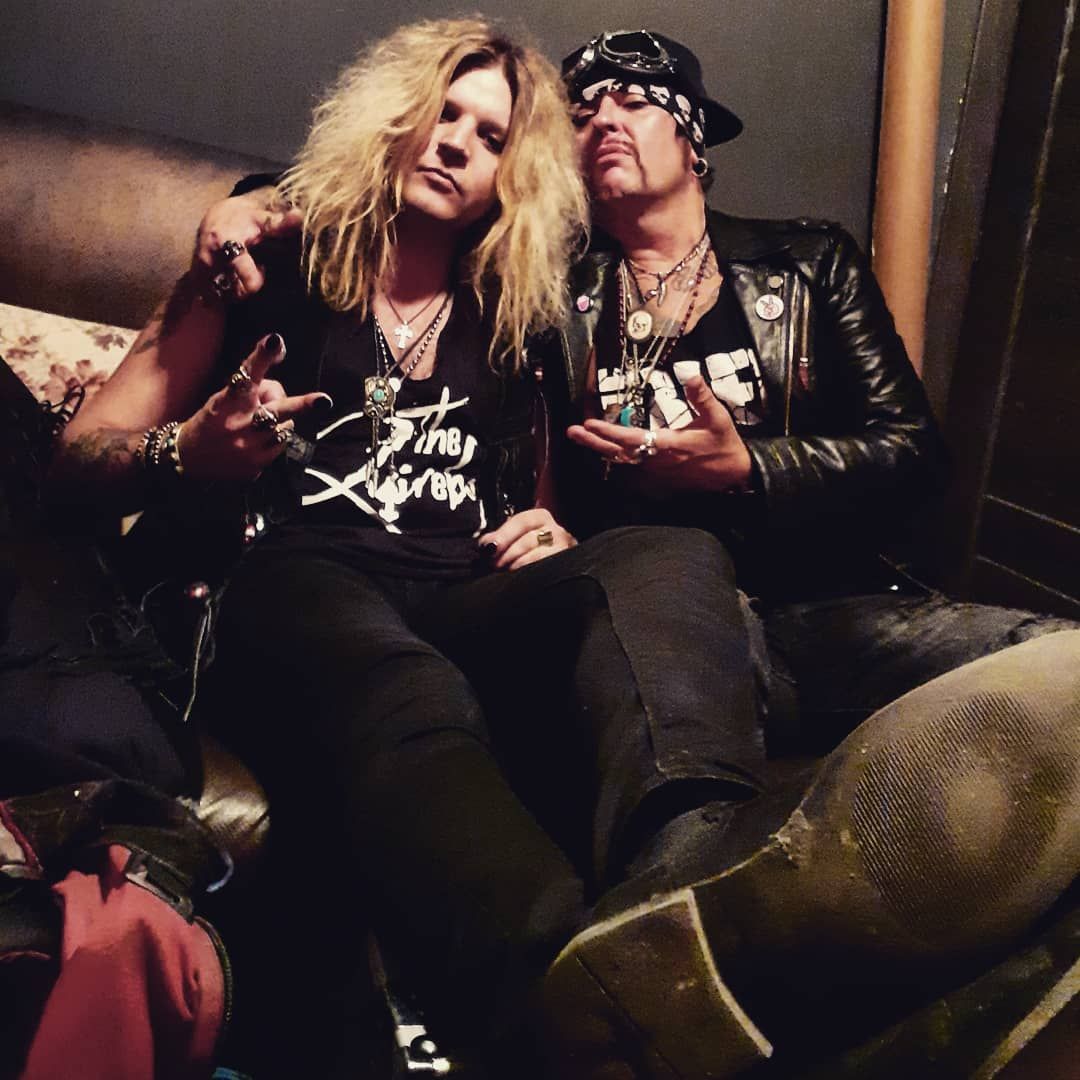 On October 16th, 2019, acclaimed rock-'n'-roll producer Hiili Hiilesmaa will be meeting National Nightmare on E12  motorway service station, halfway between Hämeenlinna and Helsinki. 

In the past few weeks, Hiili has been listening to the band's new demos for  its second album, titled "Planet Fun Fun." 
In this meeting, Hiili will share his vision, his secret sauce, and his silver magic bullets that would make National Nightmare's next album a definite rock-'n'-roll album. 

Motorway restaurant's table was bristling with rock-'n'-roll legends from Helsinki; bass player Jimi Sero,  guitarist MELA, lead singer Sami Haxx,  drummer Tommy Gun, backing vocalist Hanna "Miss Simone" Wendelin, and percussionist Mr. Voodoo. 

They all have impressive and long careers, ups and downs, domestic and international success, several bands, several published records, music in TV, movies, and games.  
A total of 1313 years combined of Rock-'n'-roll lifestyle sits on that table. 

Hiili arrives. Greetings are exchanged, most of the band have met and worked with him in the past.  
Small talk dies, and it's business time.  

'So, Mr. Hiili..how were the demos?" Jimi starts. 

Hiili leans forward. 

 "Well, friends..this is super good material…I see colors in my mind… people clapping and speaking in tongues...but before I summon a demon and start making deals with you, how about a cup of coffee first?"