2020, screw you! 
Full band training was not easy to schedule in normal times, but now Finland was riding the first spike of covid pandemic, making everything difficult, stressful, and also dangerous. The band soldiered on, and in three months' time, all ten songs were in good shape and recorded (third time if you are counting) in a live setting. That really made a difference. Band sounded righteous and tight! 
Late March, covid peaked in Finland. Demo vocals and few chorus backing vocals were overdubbed. Live templates were now ready for the next phase. Production!  
Drum tracking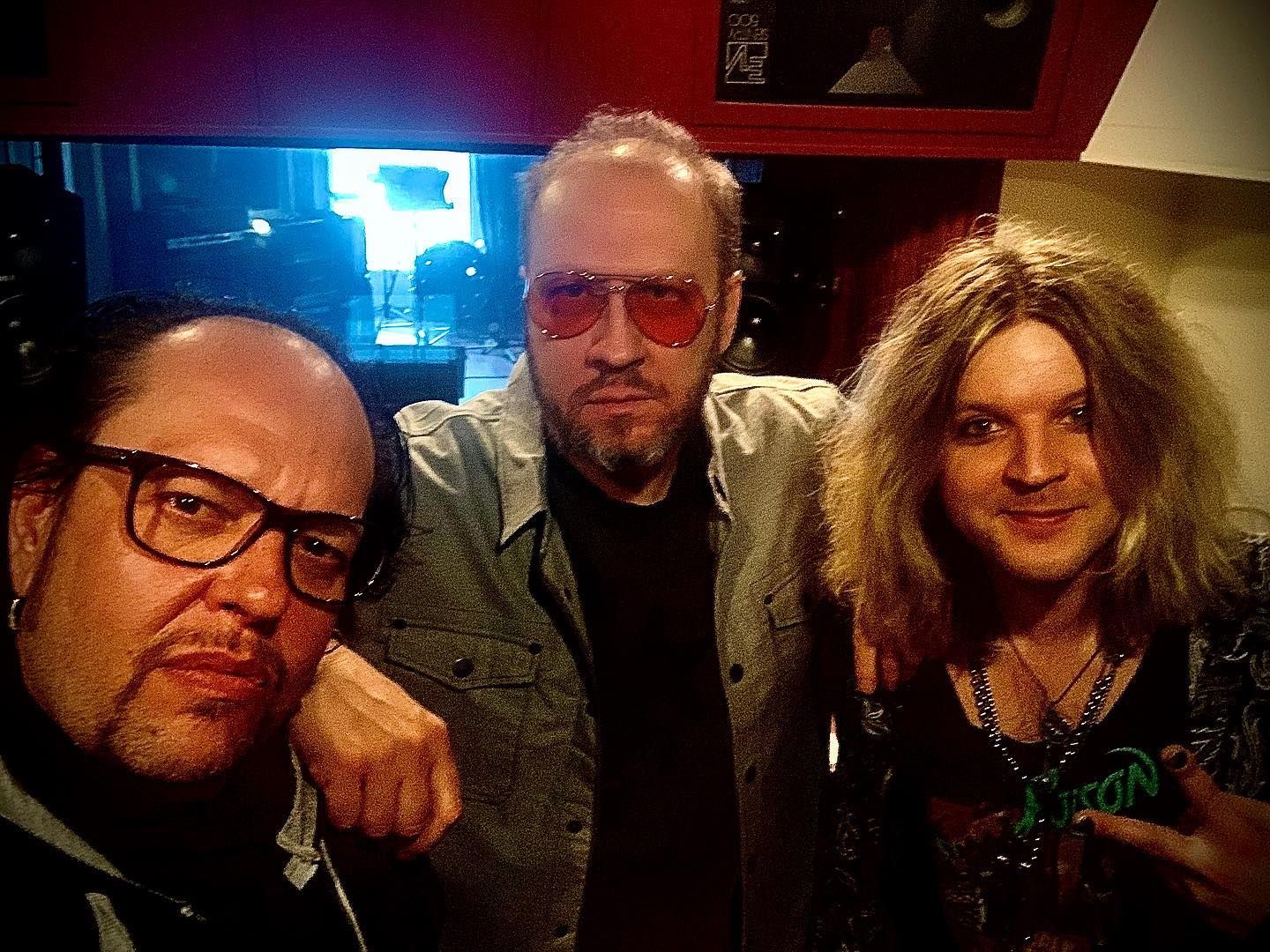 On April 14th, Tommy Gun went to Sound Supreme. Jimi was driving and performing road manager duties. Familiar tracks were waiting for Tommy. The band did excellent work creating tight live performance playback tracks for Tommy to play against.  
Hiili produced the 3 to 5 days session without any compromise. Drums were thundering.  
Alternate takes were kept, and extra fills saved to be used later in the mixing.